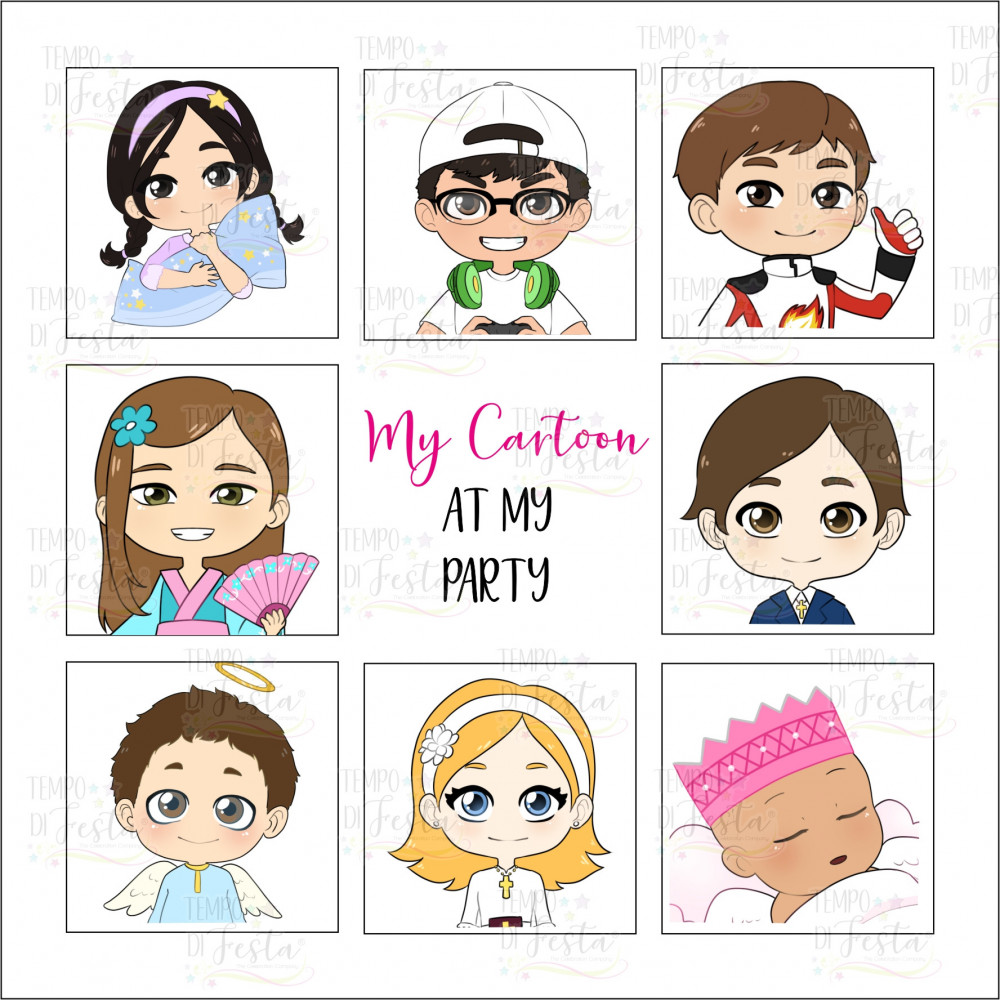  
My cartoon at my party
Tax included
Delivery: 24-48 hr
Add an extra touch to your party kit: your customized cartoon.
Choose the theme and send us your photo, we will transform you into a cartoon to make your party kit or invitations unique.
The service is given as an extra and has an additional cost besides the party kit or the chosen product.
Once we get your photo, we will send you and e-mail within 48 – 72 working hours with a drawing of your cartoon Tempo di Festa® style based on your photograph.
After the approval, you will get the digital products you chose (invitations, party kits, etc.) customized with My Cartoon in your e-mail withing 5 working days. If you choose Party Box instead, you will get the finished products via messenger service at your house (10 – 12 working days).
Product customization
Don't forget to save your customization to be able to add to cart
The photo is digitally designed by our graphic designers and transformed into cartoons respecting the colors and characteristics of the eyes and hair. Later, details are added, like glasses, freckles, moles or particular characteristics of the person.
12 other products in the same category: