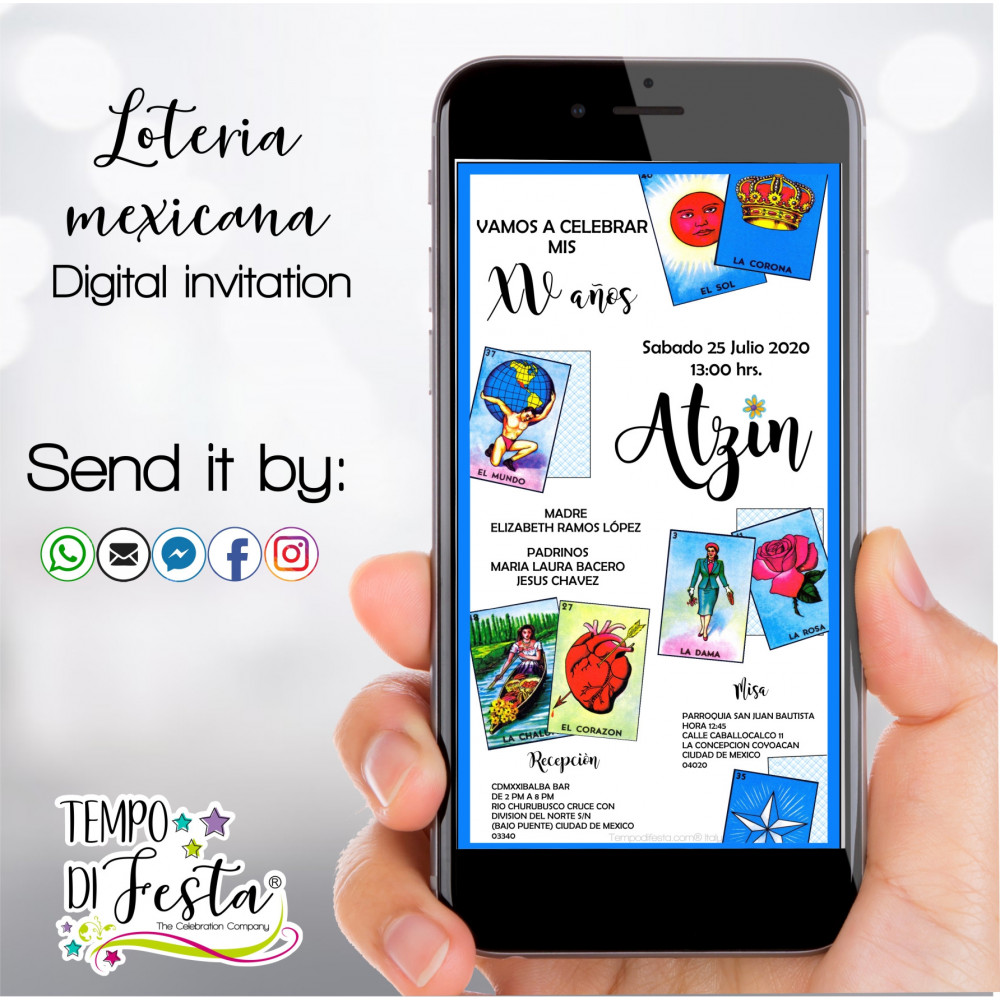  
Loteria Mexicana themed digital invitations Whatsapp
Tax included
Delivery: 24-48 hr
Loteria Mexicana themed digital invitations, to send via WhatsApp or social media and let your friends know when and where your party will be in the distinct Mexican style. The fastest and most ecological way to invite.
Proceed to customizing your product by filling up the following fields BEFORE INSERTING INTO THE BASKET
Product customization
Don't forget to save your customization to be able to add to cart
After the purchase, an email will be sent with the draft and the phone number will be asked for. With confirmation of the draft, the invitation will be sent to the provided phone number.
You will get a jpeg. file. The colors that are seen on the screen may lightly variate, since most computers and mobile screens are calibrated differently.
Data sheet
Digitali invitation WhatsApp

Will be sent only for WhatsApp for sharing (format designed for mobile devices)
16 other products in the same category: