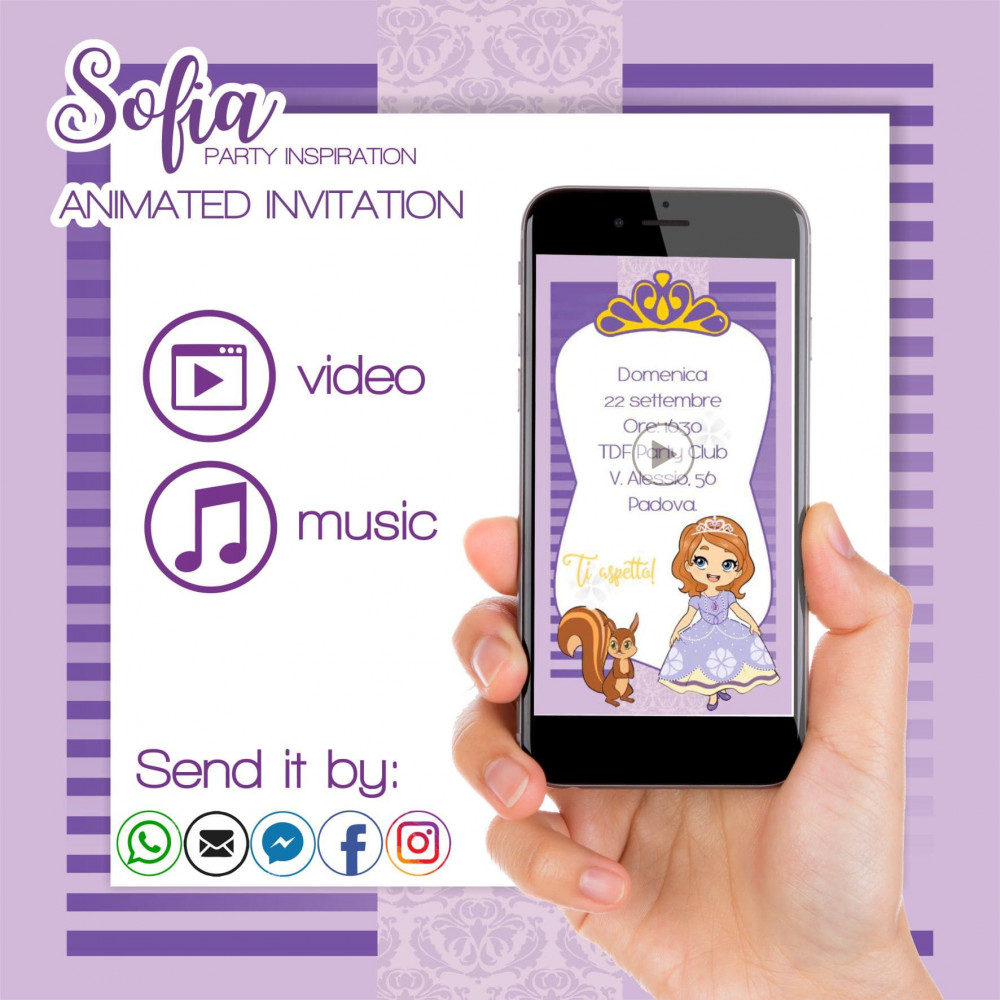  
SOFIA THE FIRST ANIMATED INVITATION
Tax included
Delivery: 24-48 hr
 The animated invitation of Sofia the first inspiration is one of the most avant-garde and eco-friendly ways to invite your friends to your party.
It's a funny animated video that reveals the place and date of your event to the sound of music! To watch the demo video, please visit our YouTube channel
Proceed to customizing your product by filling up the following fields BEFORE INSERTING INTO THE BASKET
Product customization
Don't forget to save your customization to be able to add to cart
Why use a video animated invitation?
A beautiful invitation is the beginning of a great party or event, and for this you can choose one that surprises your guests. 
Tempo di Festa suggests the use of a video animated invitation that will surprise all your guests, by sending them through WhatsApp, email or social media
7 other products in the same category: