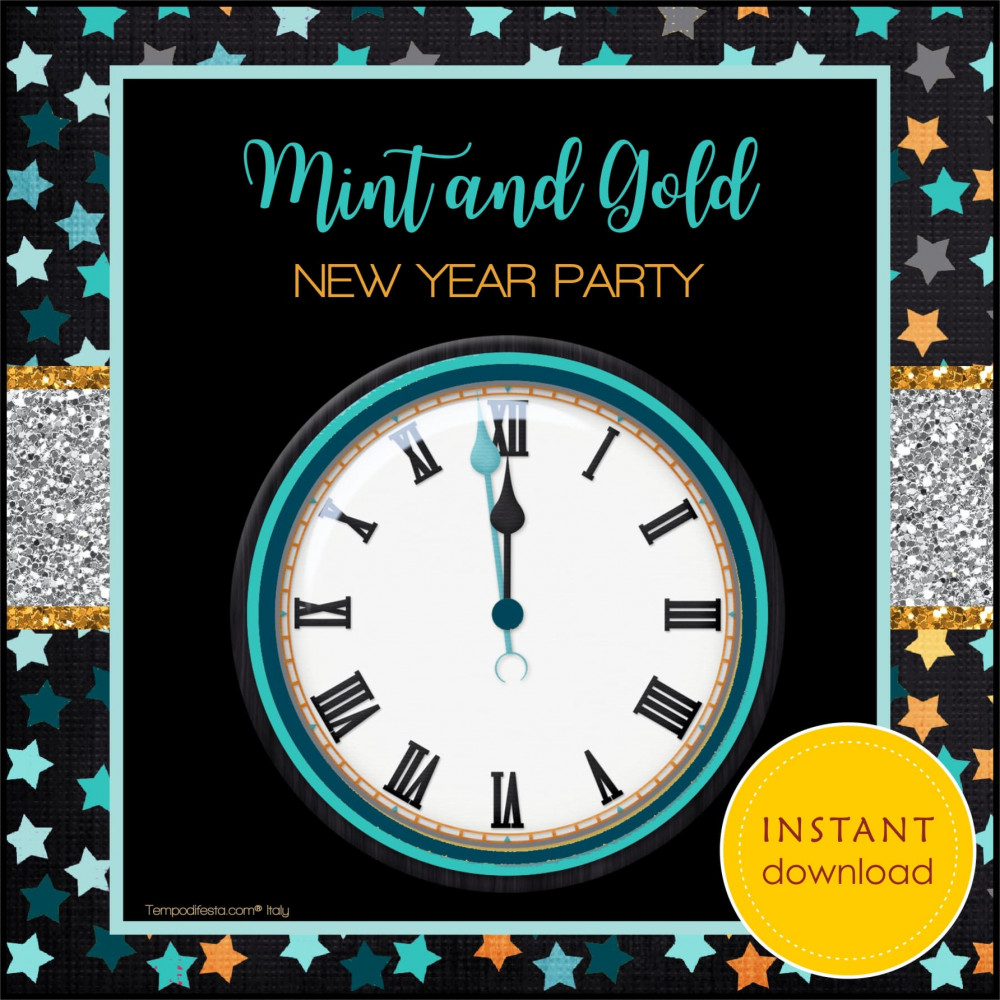  
NEW YEAR'S THEMED PARTY IN GOLD AND MINT INSTANT DOWNLOAD
Tax included
Delivery: 24-48 hr
This bright kit includes amusing accessories to take funny photos to share at midnight! The kit has automatic download after purchase
Non-customized kit and automatic download
What's in the printable party kit?
All the elements indicated on the sample page INSTANT DOWNLOAD
Data sheet
Printable Party KIt

Is a PDF file, customized, delivered right to your e-mail and ready to print. All graphics in our printable kits are designed in universal A4 format and can be printed in any personal or professional printer.
2 other products in the same category: